VEGAS Movie Studio 17 Platinum
VEGAS Movie Studio 17 Platinum
NOTICE: Activation key must be used with a Magix account. Requires internet connection.
About the Software
The brand-new VEGAS Movie Studio 17 Platinum Steam Edition offers you complete freedom for creating your gaming and Let's Play videos. And with Music Maker Free, you have everything you need to create impressive soundtracks.
The perfect introduction to the world of video production: As a part of the VEGAS product family, VEGAS Movie Studio employs the same technology as the fastest and most versatile video editing software on the market.
Video production with VEGAS Movie Studio 17 Platinum
Completely personalize the user interface to your needs to gain easy access to tools you need for your editing workflow. Use precise Motion Tracking and the flexible Bézier Masking tool to apply effects that highlight objects in your gaming video. Multicam editing and picture-in-picture tools let you combine facecam and gameplay like a pro for your Let's Plays. Create slow-motion scenes which emphasize the action and apply the new Warp Flow transition for futuristic transitions between scenes. In VEGAS Movie Studio Platinum Steam Edition, you've found the perfect creative companion for your videos and Let's Plays.
Share your videos
When you're finished, you can upload your videos directly to Facebook, YouTube, and Vimeo. VEGAS Movie Studio 17 Steam Edition automatically selects the best format for the desired platform and uploads them for you. So what are you waiting for? Share your videos with the entire world!
Key features
Mode-based workflow for quickly creating videos
Precise, integrated motion tracking
Flexible Bézier Masking Tool
New Warp Flow Transition for unique blending of scenes
New, integrated Slow Motion plug-in
New, comprehensive support for Nvidia & AMD GPUs while previewing video and rendering
New Black Bar Fill Filter, which replaces black bars from smartphone videos with a blurred copy of your video material
Tons of video effects & transitions – displayed in a clear interface
Integrated Screen Capturing tool
Powerful picture-in-picture editing
Expanded audio editing with power audio tools and high-quality audio
Make music with Music Maker Free
Compose your own personal soundtrack with Music Maker Free. Set the background to your gaming videos with epic sounds, heavy beats and thunderous guitars. Choose from a collection of audio modules for beats, bass, melodies, singing and rap vocals, and more. You can also connect your microphone, USB keyboard or MIDI device and create your own recordings. Music Maker Free offers you the tools to create the perfect accompaniment for producing your Let's Plays.
system requirements
Windows - Minimum
Requires a 64-bit processor and operating system
OS: Windows 10 (64-bit)
Processor: 2 GHz
Memory: 8 GB RAM
Storage: 1500 MB available space
Sound Card: Windows-compatible sound card
Windows - Recommended
Requires a 64-bit processor and operating system
OS: Windows 10 (64-bit)
Processor: Multicore or multiprocessor for HD or stereoscopic 3D
Memory: 16 GB RAM
Storage: 1500 MB available space
Sound Card: Windows-compatible sound card
Copyright © MAGIX Software GmbH, 2020. VEGAS is a registered trademark of MAGIX Software GmbH. Other mentioned product names may be registered trademarks of the respective manufacturer. MAGIX licensing conditions are made clear in the installation process and can also be found at www.magix.com under EULA. The represented texts, graphics and photos are only intended to provide information on MAGIX products and contain copyright-protected material. Reproduction and distribution of this material is therefore not permitted and shall require the express permission of MAGIX.
Required configuration
Windows - Minimum
Requires a 64-bit processor and operating system
OS: Windows 10 (64-bit)
Processor: 2 GHz
Memory: 8 GB RAM
Storage: 1500 MB available space
Sound Card: Windows-compatible sound card
Windows - Recommended
Requires a 64-bit processor and operating system
OS: Windows 10 (64-bit)
Processor: Multicore or multiprocessor for HD or stereoscopic 3D
Memory: 16 GB RAM
Storage: 1500 MB available space
Sound Card: Windows-compatible sound card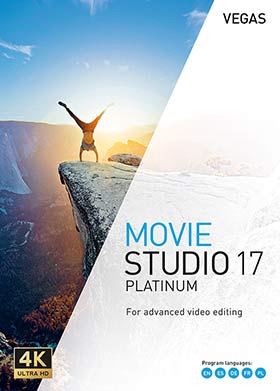 Language:

English

Genre:

Platform:

Release date:

27/04/2020

Publisher