OneSafe Mac Cleaner
About the game
Optimize the performance of your MAC
Performs in-depth analysis and clean-up of your Mac
Simplifies maintenance of your Mac
Restores the performance of your Mac
Declutters your iOS backups
Smart interface
For the same performance you had on day one: The simple way to optimize and clean up your Mac
With time, you may have found that the performance of your Mac has fallen off. As data and files have accumulated, it has stopped running as optimally as at the start.
However, most of this data is of no use to you, occupies a lot of disk space and degrades the performance of your Mac.
Now thanks to OneSafe Mac Cleaner, there is a fast and easy way to eliminate the files that are cluttering up your Mac and give it back the performance that it had on day one!
Benefits
Win back disk space:
The more space you can save on your disk, the faster your Mac will perform. With OneSafe Mac Cleaner, you can delete the unnecessary and bulky files and applications from your disk in one click.
The easy way to scan and clean up your Mac:
Start the scan and then delete the unnecessary items that you do not want to keep. Thanks to an intelligent algorithm, OneSafe Mac Cleaner rapidly detects bulky, unnecessary files.
Simple and intuitive to use:
Thanks to the smart interface, all users, including total newcomers to the Mac world, can find their way around and launch a scan in a single click. You can then delete the detected files or, if you wish, keep selected items by ticking the corresponding checkboxes.
Features
Optimization for your Mac:
OneSafe Mac Cleaner is the most effective and thorough way to clean your Mac. Just run an analysis to identify the items to be deleted and win back gigabytes of disk space ... and a faster MAC.
A fast, simple analysis is all it takes!
In-depth clean-up of your Mac:
Not only does OneSafe Mac Cleaner delete bulky files; it also scans the hidden files that only it is able to find and that you don't even know exist.
In particular, this scan can identify:
Old cached files on Safari, ITunes etc.
Localized language files, keeping only the language you want to use and removing the others.
Left-over fragments of canceled download files that take up a lot of disk space.
Easy to use:
A functional, modern interface gives you easy, rapid access to all the applications made possible by OneSafe Mac Cleaner.
With a single click, you can launch a quick scan that cleans the files that are clogging up your MAC in just a few minutes.
Delete iOS backups from your Mac:
To gain disk space, you can also remove:
iOS updates
Backups of old phones and copies of applications that are still stored in iTunes.
And you can do all of this with no risk to your Mac.
System Requirements
Mac
Mac OS X 10.7 Lion, Mac OS X 10.8 Mountain Lion, Mac OS X 10.9 Mavericks, Mac OS X 10.10 Yosemite, Mac OS 10.11 El Capitan, Mac OS 10.12 Sierra
Required configuration
Mac
Mac OS X 10.7 Lion, Mac OS X 10.8 Mountain Lion, Mac OS X 10.9 Mavericks, Mac OS X 10.10 Yosemite, Mac OS 10.11 El Capitan, Mac OS 10.12 Sierra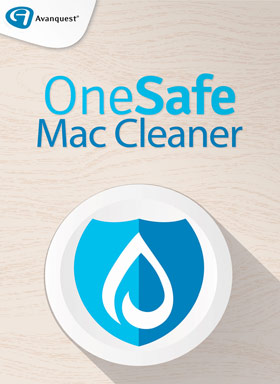 Language:

English

Genre:

Platform:

Release date:

23/11/2017

Publisher