PowerDVD 21 Standard
About the Software
PowerDVD isn't just a DVD player it's your all in one media hub. Import, organize, and playback many media types all in one simple to use app. Take advantage of enhanced video and audio playback to give you better than original quality. PowerDVD has more file fo rmats and codecs than any other player so you'll never have to worry about compatibility. With these features and more, it is the essential entertainment platform for Windows computers and mobile devices.
Key features
Enhance Your Entertainment Experience
Improved Video Quality
High-quality TrueTheater® enhancements deliver the ultimate audio-visual quality for video playback.
Bring Out the Colors
Use TrueTheater color and lighting to enhance any video, even 4K video.
Take YouTube to the Next Level
Play YouTube videos in 4k and even store them to view offline with the simple pin and save function.
Enjoy Intuitive Media Controls
Always-On-Top Mini View
Never miss a moment of your favorite shows while multitasking with a minimized interface.
Easily Resume Watching Videos
Automatically resume videos and photo collections at the point where you last stopped watching.
One-click Organization
Straighten out your photo collection with one-click organizational tools.
Best in Playback, Compatibility, and Media Fidelity
Leader in Supported Formats
Discs, files, subtitles – PowerDVD plays it all!
Lossless Audio Format Support
Listen to music with support for the most popular lossless formats.
Impeccable Sound Quality
Enjoy professional audio technology from the leaders in digital audio – Dolby and DTS.
system requirements
Windows - Minimum
OS: Windows 10/8.1/7
Processor: Intel Core 2 Duo 2.66GHz
Disc Drive: DVD drive to play DVDs and CDs
Screen Resolution: 1024 x 768
RAM:4 GB
HDD: 700 MB available space
Graphics card: Intel HD Graphics
Audio Support: PCI sound card or on board audio output
Internet Connection: Required for initial software activation, video codec activation and social media services
Required configuration
Windows - Minimum
OS: Windows 10/8.1/7
Processor: Intel Core 2 Duo 2.66GHz
Disc Drive: DVD drive to play DVDs and CDs
Screen Resolution: 1024 x 768
RAM:4 GB
HDD: 700 MB available space
Graphics card: Intel HD Graphics
Audio Support: PCI sound card or on board audio output
Internet Connection: Required for initial software activation, video codec activation and social media services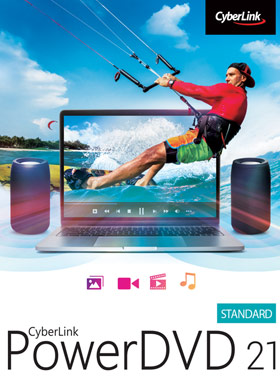 Language:

English

Genre:

Platform:

Win 7 64 bits Win 8.1 64 bits Win 10 64 bits

Release date:

15/04/2021

Publisher