PhotoDirector 12.0 Ultra - Mac
PhotoDirector 12.0 Ultra - Mac
About the Software
Turn Your Photos into Art.
Get to the heart of creative photo editing, fast. With powerful AI tools, eye-catching visual effects, advanced color controls and intuitive layer editing, you can create breathtaking compositions and artistic masterpieces in a snap.
Key features
Incredible Visual Effects
Glitch Art
Split and combine color layers to create surreal images.

Dispersion Effect
Distort, rearrange, or disintegrate every particle of your image and use AI to merge it creatively back into your piece.
Photo Animation
Bring your photos to life by adding natural movement.
Intelligent AI Tools
Person Segmentation NEW
Precisely mask the outline of people in your images.
AI-Powered Deblur
Automatically and accurately fix blurry images.
AI Styles
Our powerful AI engine applies brushstrokes intelligently to instantly transform pictures into masterworks.
Total Image Transformation
Advanced Color Replacement
Completely change the color of specific objects in a picture. Select multiple areas at once for consistent adjustment.
Dehaze &; Defringe
Remove haze, fog and smog to reveal crisp, clear landscapes with the intuitive Dehaze slider. Use Defringe to keep photos razor-sharp.
Intuitive Guided Editing Tools
Style Effects NEW
Instantly stylize any image in a single-click.
Light Rays Effect NEW
Create illuminated cityscapes and soften shots rich with natural sunlight.
Object Removal & Clone ENHANCED
Transform, distort, duplicate, and remove objects in your images.
ENJOY 50GB FREE CLOUD STORAGE
CyberLink Cloud is designed to work perfectly with PhotoDirector to safely store your media creations and system settings. Store and backup your system files online. PhotoDirector 365 comes with a huge 50GB CyberLink Cloud storage absolutely free!
system requirements
Windows - Minimum
Operating System: Windows 10/8.1/8/7 or Mac OS X v10.11 or later
Screen Resolution: 1024 x 768, 16-bit color
Memory: 2GB required
Hard Disk Space: 2 GB required
Graphics Support: 128 MB-VRAM
Processor: Intel Core™ i-Series or AMD Phenom® II
Internet Connection: Required for initial software activation, video codec activation and social media services
Required configuration
Windows - Minimum
Operating System: Windows 10/8.1/8/7 or Mac OS X v10.11 or later
Screen Resolution: 1024 x 768, 16-bit color
Memory: 2GB required
Hard Disk Space: 2 GB required
Graphics Support: 128 MB-VRAM
Processor: Intel Core™ i-Series or AMD Phenom® II
Internet Connection: Required for initial software activation, video codec activation and social media services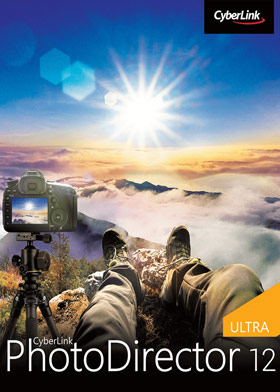 Language:

English

Genre:

Platform:

Release date:

17/09/2020

Publisher