OneSafe PC Cleaner 7 - 1 year 1- PC
OneSafe PC Cleaner 7 - 1 year 1- PC
About the software
OneSafe PC Cleaner cleans and optimizes the performance of your computer !
Features
To clean up your PC:
Elements to clean detection and outdated registry data
Unwanted files and private data cleaning
Windows boot configuration
Application Performance Improvement
Always keep your PC clean and powerful
With version 7 we are adding a lot of useful new cleaning features and improving existing features. These new features making OneSafe PC Cleaner the perfect tool to keep your computer efficient on an everyday bases.
Simple and fast installation in just 3 steps
Step 1: Download
Step 2: Click on "Save file" when the window is displayed
Step 3: Clean up your PC!
Fix your PC
Detect, analyse and fix all types of PC issue:
Using your computer regularly leaves your registry fragmented and cluttered with obsolete and unwanted data.
With OneSafe PC Cleaner you can keep your PC's registry in perfect shape
Broken link problems: clean up your desktop and Start menu by redefining or deleting broken links
Clean up your PC
Find the unwanted data clogging up your PC and delete it securely in order to regain precious disk space
Clean up your PC log files to ensure greater confidentiality.
Find and delete unnecessary files generated by software, system crashes or reboots.
Get rid of duplicate files, a common cause of errors
Optimise your PC
Improve the speed of Windows start-up and the performance of your software applications:
Fine-tune and optimise the hidden Windows options affecting your PC's appearance, security and performance.
Configure a quicker Windows start-up and clean up the files left behind after uninstalling software.
Protect your confidential information
Protect your confidential information
File history:
Temporary files and directories
Web caches
Web cookies
Temporary registry values
What is new in version 7?
With version 7, you will benefit from brand new cleaning features and improved features for your daily PC optimization.
Windows Repair
If your computer isn't working as it should or you're experiencing frequent crashes, this could be due to Windows issues. Our new Windows Repair Scan finds and automatically repairs Windows related problems.
New Device Wiper (Only in Pro Version)
Reduce the risk of someone accessing private data from your memory devices. This new feature securely wipes USB sticks, SD cards and other portable storage devices making the contents unrecoverable.
Enhanced scan for an even cleaner computer!
The OneSafe cleaning scan now finds and cleans even more unwanted items. The enhanced scan covers more tracking cookies, log files, memory dumps, Microsoft Office cache and driver cache. Clean up gigabytes worth of disk space and even more privacy items with the new scan.
New Security Menu
Our new security menu gives you easy access to all the tools you need to protect your system and private information. Top features include: malware scan, security check, Windows privacy optimizer, ID scan, shredder, and device wiper. You can also access your free Safe-Passwords account providing military grade encryption for all your passwords.
Cleaning Report
Keep track of your progress in cleaning and optimizing your PC. You might be surprised just how much disk space you are able to reclaim by running cleaning scans with OneSafe.
Startup Manager gets a boost!
We wanted to make it easier for you to speed up PC startup time so we added new recommendations to our startup database. With advice from OneSafe you will know which programs to keep in startup and which ones to safely remove.
Main cleaning scan gets a new look
It was time to update the interface of our main scan. We wanted to give you more info on the categories we scan and why they are important. The new scan provides more system information, better category descriptions and more detail. We hope you like the new look!
system requirements
Windows - Minimum
OS: Windows 7, Windows 8, Windows 10
Processor: Pentium Processor
RAM: 64 MB RAM
HDD: 10 MB available space
Required configuration
Windows - Minimum
OS: Windows 7, Windows 8, Windows 10
Processor: Pentium Processor
RAM: 64 MB RAM
HDD: 10 MB available space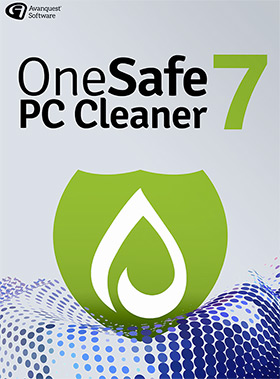 Language:

English

Genre:

Platform:

Win 7 32/64 bits Win 8 32/64 bits Win 10 32/64 bits

Release date:

28/01/2020

Publisher